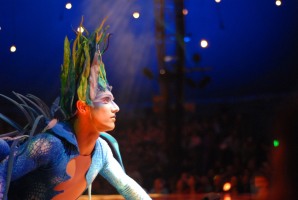 The Cirque du Soleil returns to France with its new touring show called TORUK - The First Flight, inspired by James Cameron's AVATAR, the highest-grossing movie of all time. The show will be presented in Paris from April 4th to 14th, 2019 at the AccorHotels Arena in Bercy. Book your stay in Paris today and enjoy the show!
A spectacular show and extraordinary performers
After the triumph of the TOTEM traveling show presented in 2018, discover TORUK - The First Flight at the AccorHotels Arena, the 37th production and all new creation of the legendary Cirque du Soleil!
TORUK - The First Flight is a live, immersive multimedia show that brings the extraordinary world of James Cameron's AVATAR to the stage.
This new tale takes place thousands of years ago, prior to the events depicted in the movie; in fact, long before humans discover the world of Pandora... You'll see an amazing and talented blend of state-of-the-art multimedia projections with puppets and ingenious stage techniques orchestrated by a soundtrack directly inspired by the cinematic arts.
Cirque du Soleil, a prestigious Canadian entertainment company
Founded in 1984 by two former street performers and now presided over by Daniel Lamarre, Cirque du Soleil is a Canadian entertainment company that has already produced 36 shows.
The Cirque du Soleil differs from traditional circuses in that it does not use performing animals. The shows bring together various circus styles from around the world, the stage sets and costumes are incredibly colourful, imaginative and fascinating, and the performers are immensely talented. The company's shows have received numerous awards.
More than 180 million spectators have already discovered and applauded this unique company throughout the world. Come along and see why the Cirque du Soleil is so highly acclaimed.
******
For more information :
- Cirque du Soleil
- Spectacle Toruk
Photo credit : © Allen - Flickr
---
BW Quartier Latin, a 3-star hotel at the heart of Quartier Latin