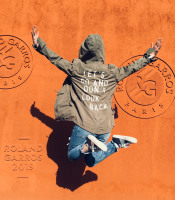 Autumn 2020 will be special. After the events of the last few months, tourists and Parisians alike are ready to enjoy the various events planned for the tail-end of the year. The Hotel BW Quartier Latin offers you an elegant and welcoming setting for your stay in Paris. Now, read on to discover the events not to be missed in the capital this autumn.
The dramatic arts, dance and music await you at the Festival d'Automne
The 49th edition of this prestigious contemporary arts festival will take place from September 5th, 2020 to February 7th, 2021. On the programme is dance, music, film, visual arts and, of course, theatre. The Festival d'Automne comprises some 75 presentations combining original creations and reprises, always in a unique cultural mix.
Many museums and exhibitions to visit
Summer is fading, but the exhibitions and museums in Paris are blossoming with a diversity of themes to interest all tastes and all ages.
Close to the hotel, the National Museum of Natural History presents a magnificent exhibition on precious stones. From September 16th, 2020 to June 14th, 2021, 800 pieces including gems, works of art, and jewellery on loan from Van Cleef & Arpels will be on display.
The Grand Palais welcomes photography enthusiasts for Black and White: A Photographic Aesthetic, from November 12th, 2020 to January 4th, 2021.
If you're in the mood for laughter, the French actor and comedian, Louis de Funès is featured in an exhibition and movie retrospective at the Cinémathèque Française until May 31st, 2021.
Put on your Panama hat and get to the French Open tennis tournament
Pop on the old Panama and head to the Stade Roland Garros to catch a match or two of this year's somewhat delayed French Open. The only Grand Slam tournament played on clay serves up a wealth of sporting excitement beginning on September 21st, with the qualifiers ending on September 25th. The main event featuring the world's finest tennis players runs from September 27th to October 11th.
******
More information:
- Festival d'Automne
- Muséum d'Histoire Naturelle
- Grand Palais
- Roland Garros
---
BW Quartier Latin, a 3-star hotel at the heart of Quartier Latin