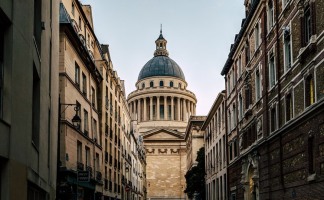 The oldest district of the capital, the 5th arrondissement of Paris occupies most of the Latin Quarter, an area well known since the Middle Ages as a location for establishments of higher education. However, the 5th is also a dynamic place of great interest to visitors and you should make a point of discovering it during your stay at the Hotel BW Quartier Latin.
The influence of the university
Extending along the Left Bank of the Seine, bordered to the west by the Place Saint-Michel and to the east by the Jardin des Plantes, the district that we now know as the 5th was originally settled during the Gallo-Roman days of antiquity. The famous Latin Quarter, home to the Sorbonne University (founded in the 13th century), owes its name to the days when students would converse in Latin.
A lively commercial district
The 5th arrondissement is also famous for its vibrant shopping and social scenes. The Place Monge, with its typical market, and the Rue Mouffetard embody this perpetual vitality. This very picturesque axis is hugely popular due to its numerous bars and restaurants but also for its wide range of shops. High-end shopaholics will also appreciate the Rue Soufflot, one of the most chic and expensive Parisian arteries.
The historic cradle of the capital
The ancient settlement that became Paris sprang up around the Montagne Sainte-Geneviève and Île de la Cité. Known as Lutetia more than 2,000 years ago, the 5th is home to many Gallo-Roman remains. The district also has many of the most notable churches, major institutions and monuments of Paris, including the Pantheon, the National Museum of Natural History and the famous Jardin des Plantes, the green lung of the area. Take the time to discover all these cultural riches close to the hotel...
******
---
BW Quartier Latin, a 3-star hotel at the heart of Quartier Latin